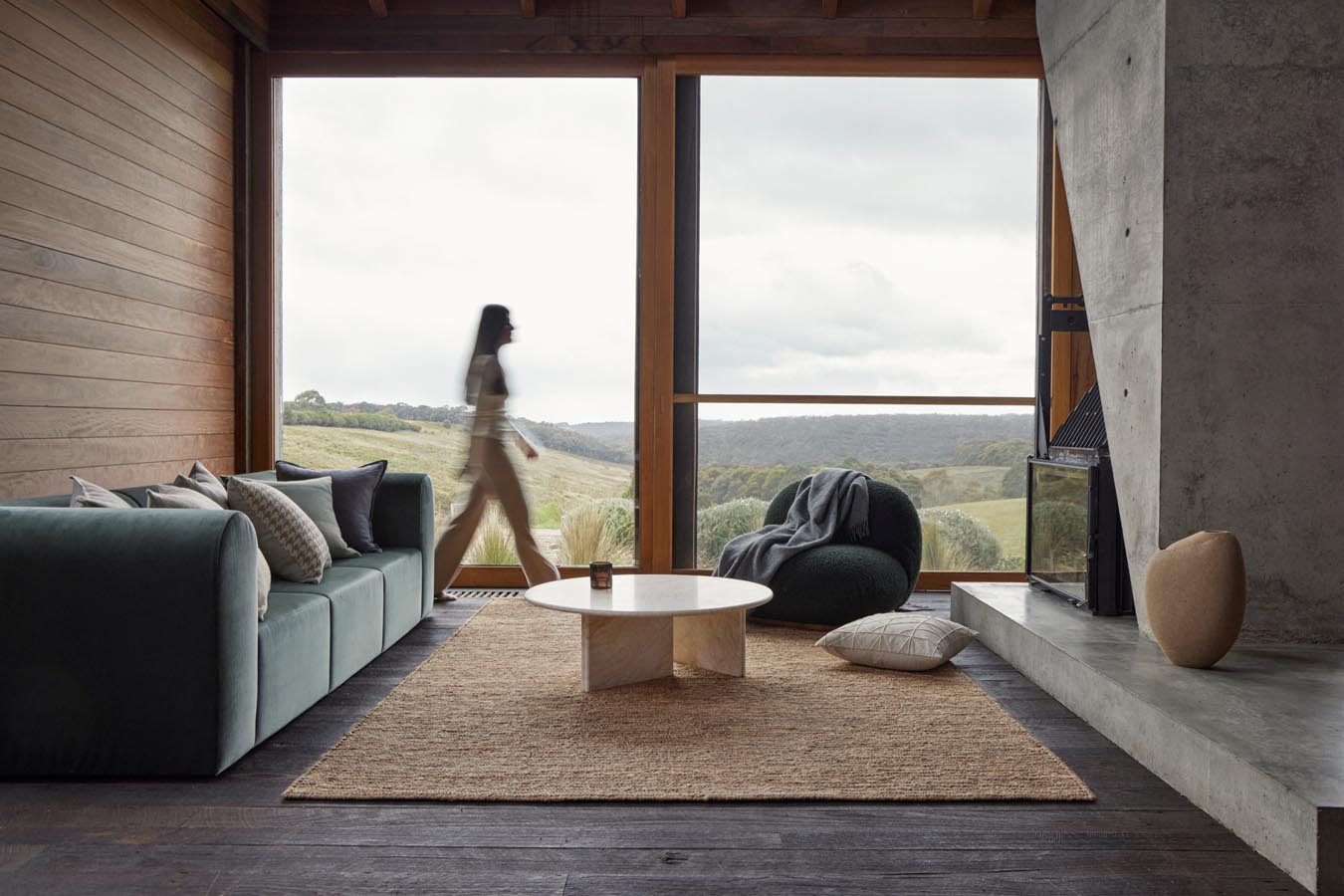 Inspired by a traditional Japanese wabi-sabi aesthetic, Sabi pays homage to the beauty in imperfection, and reinterprets a country haven. This paired back look brings calming tones and soft, textural definition that awakens the senses — both visually and aesthetically.
Balancing serenity and luxury, placement stripes and checks offer a modern take on a traditional style, whilst houndstooth bouclé adds depth and sophistication. The on-trend hues of green invite quietude and introspection while organic geometric shapes create structure with raw materials used to ground you.
Embodying a raw-look finish, Newstead is a tactile and versatile cotton blend plain with a chenille geometric design.
In the shade Natural, Newstead offers a warm, neutral beige that will sit effortlessly in any room.
Sophisticated and refined, Giovanni is a houndstooth bouclé that will add a touch of luxury wherever it is featured.
Offering a tonal colour palette, the Oatmeal colourway is a timeless neutral that combines soft brown with ivory for an elegant yet cosy style.
With a soft, vintage feel, Domenica is a plain linen blend cushion with a chunky texture. The shade Natural is a warm neutral that is perfect for creating inviting spaces.
Aero finished with a luxurious, soft, vintage feel, our core placement stripe Franco is expanding its colourways! Perfect for this collection, the shade Sage offers a soft, refreshing green option that is perfect for livening while creating an calming environment.
Made from luxurious European linen, Dante in Spruce is a fresh green, trans-seasonal placement check with natural palette that creates a relaxed style.
Made from 100% Jute, Suffolk is a hand-woven plain rug that is perfect for creating relaxed and coastal environments.
In three timeless colourways, Suffolk Natural (pictured) offers a rich golden brown option that will sit beautifully in a nature-inspired environment with lush greens.
---