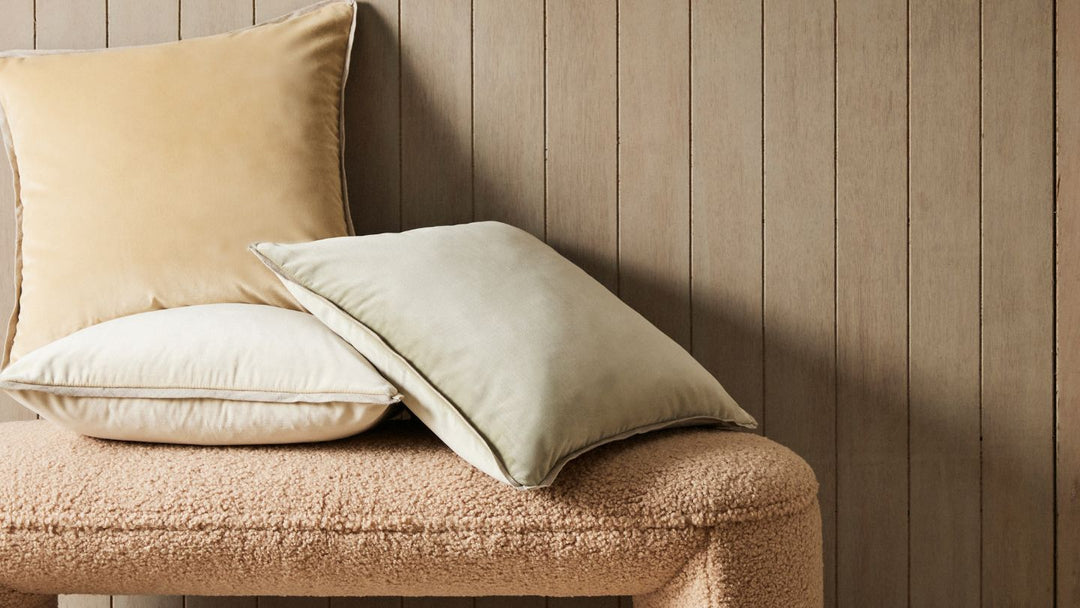 Indulge in the rich texture and sophisticated opulence of Franscesca.
shop francesca
Luscious velvet, Ava is very versatile, pairing well with other plain, textured or even patterned or print cushions.
discover ava
Soft-touch and textured velvets are the perfect pairings for almost every room. With colours updated frequently, our velvet range brings the luxe. Enjoy these with our standard WeaveFill, vegan, micro-blend inners, or plump them up with real feather inners for that sumptuous, lived-in look.