Say hello to our autumn/winter 2022 rug collection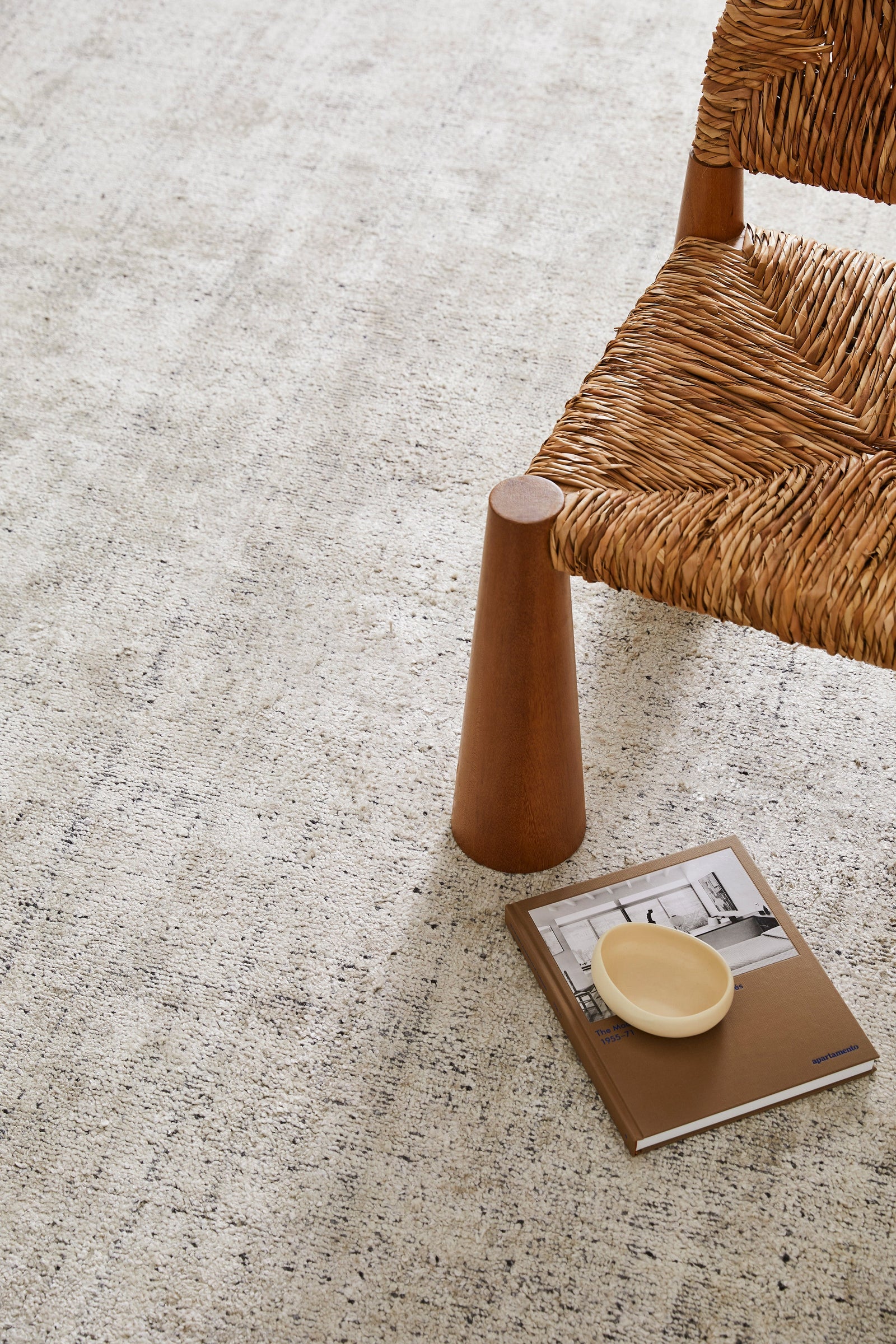 Inspiration from afar
The Weave Autumn/Winter 2022 rug collection is inspired by far-away architecture, landmarks and art. From the tones and colour variations, through to intricate textures, we bring you the ultimate quality and luxury underfoot.
Making life a little more comfortable, this collection looks to natural fibres and earth-bound tones to establish harmony and bring a grounding balance into our homes.
This is Greenwich
Luxurious and beautifully soft, Greenwich is a loom knotted, high shag pile rug that will sit elegantly and flawlessly in an array of spaces. This 1960s revival brings heavy texture and ample personality to a space. Made from 100% New Zealand wool with a heavenly soft finish, Greenwich brings warmth and a sense of ease and luxe to general living spaces and bedrooms.
Available in two shades, the Ivory colourway is a lighter option for an inviting, neutral interior, while Feather is a warm grey that will add depth and sophistication.
Greenwich can be styled with our Urban Nomad collection for a texture-on-texture finish, or Grounded Allure if you're wanting to add extra warmth to your space with complementing spice and earthy tones.
This is Matisse
Perfect for incorporating texture and subtle layers of colour, Matisse is a loom knotted, marled plain rug that brings visual appeal and mixed tones for a complex and unique style. Made from 90% viscose and 10% wool, this beautifully soft rug is ideal for creating dimensional, stylish spaces. Matisse is better suited to low-traffic areas and bedrooms.
Weave Matisse in Shale.
Matisse adds warmth and complete comfort wherever it is placed. In three timeless colourways with a salt and pepper gradient, Matisse in Shale is a classic hue that will sit perfectly in both warm and cool modern interiors.
This is Katari
Loom knotted with a soft underfoot, Katari features a sophisticated, large-scale diamond design that brings visual interest and intricate pattern to any space. Made from 70% viscose and 30% wool, Katari is better suited in low-traffic living spaces and bedrooms to ensure longevity.
Due to its soft tones of white and light grey, this rug will sit beautifully in any coastal, contemporary and modern interior. Pair it with relaxed neutral tones in our classic Como linen cushion collection for a simple yet elegant style, or our Alberto boucle cushions in Copper or Nougat to add an extra layer of cosiness.
This is Tivoli
Tivoli is a beautifully soft rug with a sophisticated, loom knotted check design that will sit elegantly in any modern space, bringing visual appeal and subtle dimension wherever it is featured.
Made from 90% viscose and 10% wool, this rug is better suited to low-traffic living areas and bedrooms to not only ensure longevity, but showcase its beautiful pattern and make it feature piece of the room. In a timeless and versatile colourway, Tivoli in Ivory is perfect for any casual, coastal, or stylish modern interior.
This is Granito
Off the success of Granito Shale, we have added a lighter and warmer option. In a new colourway, Granito Bone will create a luxurious, neutral space where its mixture of soft tones makes it easy to pair back with any colour scheme.
The Granito floor rug will add a touch of luxury to your home with its subtle colours running throughout the design, reminiscent of granite. Loom knotted with a boucle look, this rug consists of 50% bamboo silk, 25% wool and 25% viscose, making it a beautifully soft underfoot. Due to its lighter tones, Granito is better suited to low-traffic areas, such as a bedroom or sitting room. 
Weave classic Almonte in Pluto.
This is Almonte
Invigorate your living space with our Almonte rug — now available in five new rich, energising colours. Honeycomb and Clay are rich, warm statement pieces, while Pluto and Coal are cool and definitive. Similar to the classic Oyster colourway but on the warmer, neutral side, Mink is heavenly and will bring sophistication to an array spaces.
The Almonte floor rug is a super thick, soft and luxurious floor rug. It features a sophisticated hand-woven loom knotted design with a lustrous patina. The softness of the underfoot comes from its wool and bamboo silk blend, and is best suited to low-traffic areas, such as bedrooms and sitting rooms.
This beautiful rug adds texture and interest, as well as warmth and comfort, to a room. It consists of 70% bamboo silk and 30% wool and features a full woven cotton backing and braided cotton edging for improved longevity and wear.
These new tones deliver great versatility in a rug that will suit and work in many interiors. The richness of the rug will contrast staple plains like our Como European or Dante check linens.
---